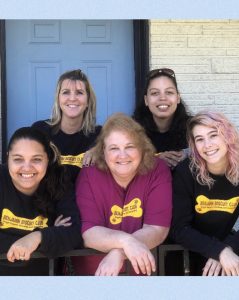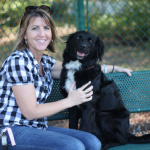 Tracy Carathanasis
Tracy is the proud owner of Benjamin Biscuit Club, and is passionate about her business! She is married with 5 kids and 2 dogs, a lab mix and hound mix. She earned her Masters Degree in Counseling and worked as a children's counselor and social worker. Tracy has always loved dogs and wanted to pursue a career working with them. In March 2014, she purchased The Dog Dorks, and made it into her own, Benjamin Biscuit Club. Her experience with dogs began as a teenager in Michigan, where she managed a large boarding facility. To help gain more knowledge (and for fun!) she has participated in dog training classes, Fly-ball, and Canine Good Citizen with her own dogs. Tracy is currently a board member with Florida All Retriever Rescue (FARR), and regularly fosters dogs in her home.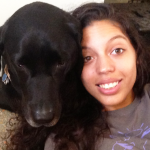 Monika
Monika is the Manager at Benjamin Biscuit Club and has worked at the facility since 2010! She is also a dog trainer, and is very knowledgeable and experienced in dog behavior and training. Monika is our very own dog whisperer, and her calm energy is felt by everyone! She is also an experienced groomer and our resident "handyman". There is not much that Monika can't do!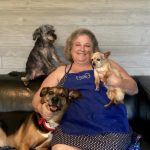 Katrina
Katrina is our Shift Leader and House Mother. She stays overnight and weekends and is dedicated to making sure all the dogs (and humans!) are well cared for. She utilizes nursing skills, chef duties, and is always on safety patrol. She is also our webmaster and seamstress, making cute dog beds and covers!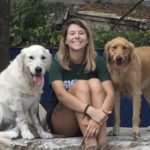 Arielle
Arielle is a Pack Leader with us! She is an animal lover at heart, and is very patient and loving with all the dogs! She makes many of our cute bows that go home with dogs that have been groomed or had baths. Arielle is also the one who takes many of the portrait photos you can see on our Facebook page!
Krystal
Krystal is a Pack Leader with us, and she is also known as Monika's sister! Krystal has experience in Pre-School and Childcare, which is valuable knowledge to use with our 4 legged kids! She is great at handling the dogs and overseeing their playtime, and is also our Artist.