We make doggie daycare a great experience for your dog. All dogs are able to participate in supervised playtime, kiddie pool water play, ball play, sunbathing, lizard chasing and squirrel gazing! We also have fun with parties and enrichment activities. There is access to indoor and outdoor areas all day.
Puppy Time! We love when puppies join us for daycare. We cater to their development, and focus on the fundamentals of socialization, good manners, and potty training. Where puppies can play and learn, and grow up with us!
We have active daycare Monday- Friday. Saturday is by appointment. Sunday daycare is only for dogs boarding.
Make sure to check out our Facebook page!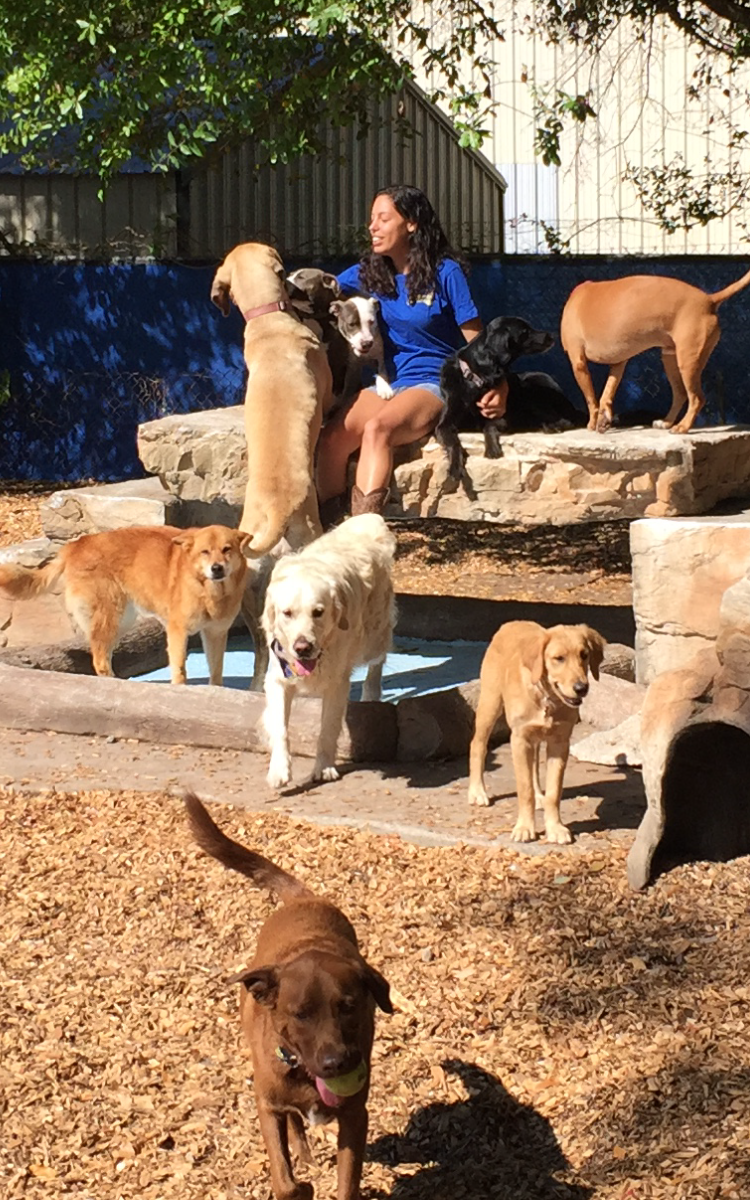 5 Day Card
$110.00
/$22 per visit
10 Day Card
$198.00
/$19.80 per visit
Single Day
$25.00
/One visit
Second Dog Rate
$15.00
/2nd Dog