Our daycare is Monday- Friday. Drop off is between 7-10am. Pick up between 3-6pm.
We make doggie daycare a great experience for your dog. Our outdoor areas have both shade and sun, and there is access to indoor and outdoor areas all day. We love to have fun with parties and enrichment activities!
Small dogs stay with us in the front office. The office has space for them to play, and there is also an attached small room, the Little Loft. We have a doggie door that leads to their play yard, which connects to the front yard where they can also play or sunbathe.
Medium and Large sized dogs enter through a separate front door of our building. The dogs are all able to participate in supervised playtime, kiddie pool water play, ball play, lizard chasing, squirrel gazing, playground adventure, or just relaxing in our large play yards out back.
We are indoors for quiet time daily in our air conditioned areas, the playroom and Zen Den. During quiet time the lights are dimmed, and the dogs can nap, play quietly, and rest.
Make sure to check out our Facebook page!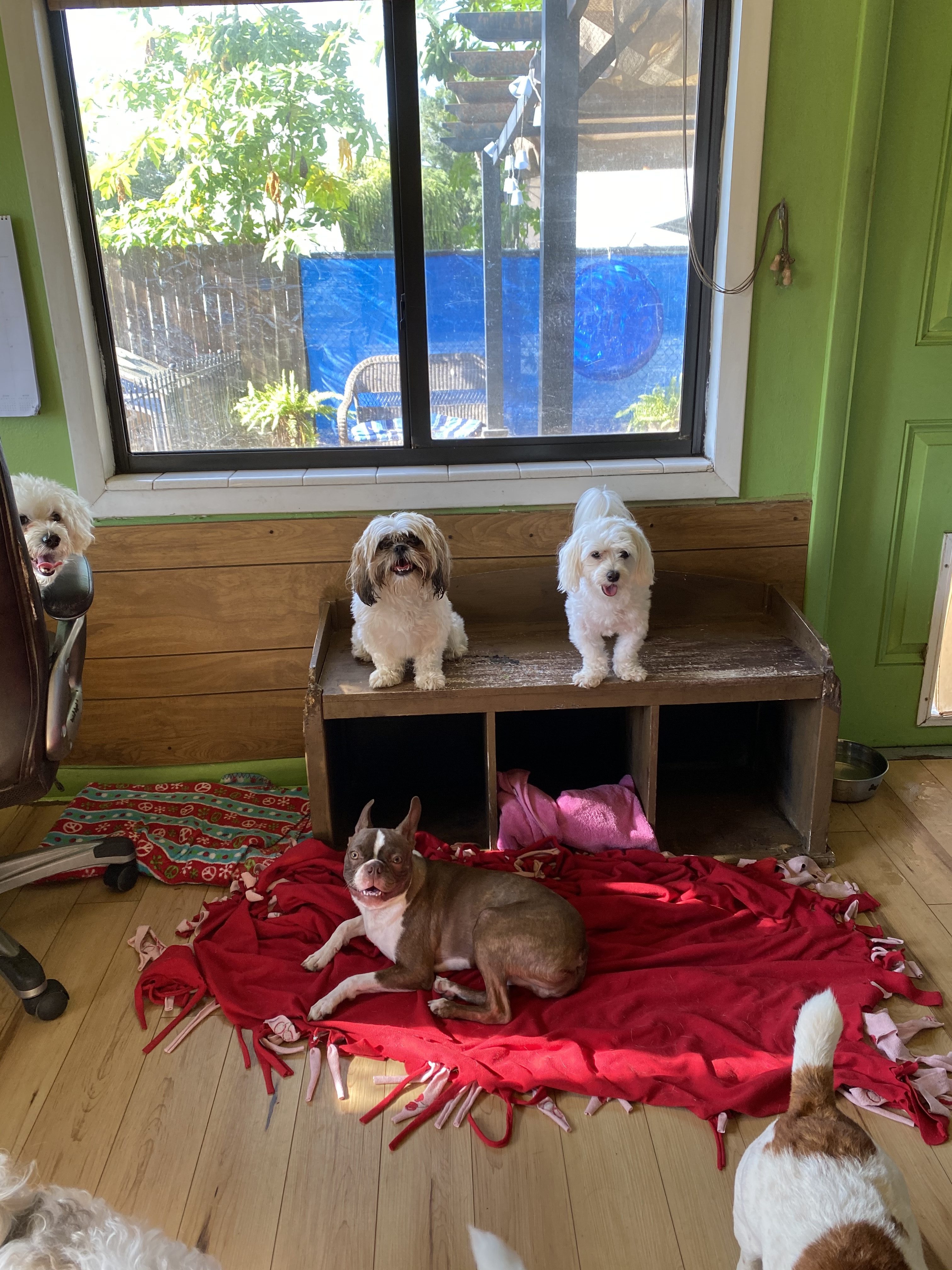 5 Day Card
$125.00
/$25 per visit
10 Day Card
$230.00
/$23 per visit
Single Day
$28.00
/One visit
Second Dog Rate
$18.00
/2nd Dog